Shopping Cart
Your Cart is Empty
There was an error with PayPal
Click here to try again
Thank you for your business!
You should be receiving an order confirmation from Paypal shortly.
Exit Shopping Cart
Telling the story how I see it
I have finally finished my wide wraps
I will be working on different patterns and sizes
I have been working on getting the labels placed in the right way. Right now they are on the end of the wrap. I will probably move it around on my next batch. I have production days set aside for creating my wraps. I know I am not perfect yet. But every great craft has to have some ups and downs. Yes and no and I will still continue to strive to be better at each time.
I believe in myself and I also feel like I have created a head wrap that is stylish and can be worn with almost everything in your closet.
Women I love my wraps because of the simple fact that I am getting older and my hair isn't as thick on my sides as I would like it. I also inherited what my grandmother would call "cow licks". This is where the front edges of the hair would be growing in slightly behind the hair line. Looked like Z formation to me but in any case if you experience any hair battle and need to wear head gear that is fashionable and you can get it a low price. Try my wide wraps. You will only need one. It is machine washable and long enough to be a different wrap each time you wear it. My slide show of the stylish ways to tie it will be coming soon. Still haven't found a trustworthy web designer. Oh well as long as you can read it and you purchase a head wrap. I guess I am doing alright.
Simple Instruction
Find a wrap you like
Fill out the contact me form
Comment on which color fits you
paypal.me free shipping to you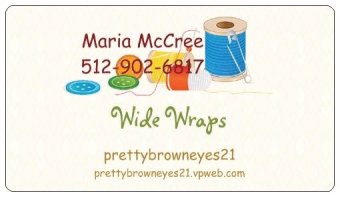 Write Wraps 
Handmade 3-5 inch long 
Cotton fabric wash with like colors.
3 inch wraps $8.00
5 inch wraps $12.00
My idea to create the wide wrap comes from the simple truth. There are not any of its kind.  The length and versitility of the wrap assist women and men with a lot of hair. Helps to hold the hair up and in place. The colors came from my closet. I purchased material to match my work clothes. 
This business venture hasn't come full circle which would be when the cost of production has been doubled by sakes. 
I have one order for 10 large wraps
Another or for 3 small wraps
I'm super excited I received these orders by promoting my product. I wear the wraps.
I look forward to completing your order as well. Leave me a message, I'll get your order as quickly as possible. 
Production could take up to two business days. Shipping charges will be paid by the customer. Wide Wraps are also lightweight. Shipping charges should range from an additional three  dollars. 
Thank you for your support 
Well be wrapping soon about your purchase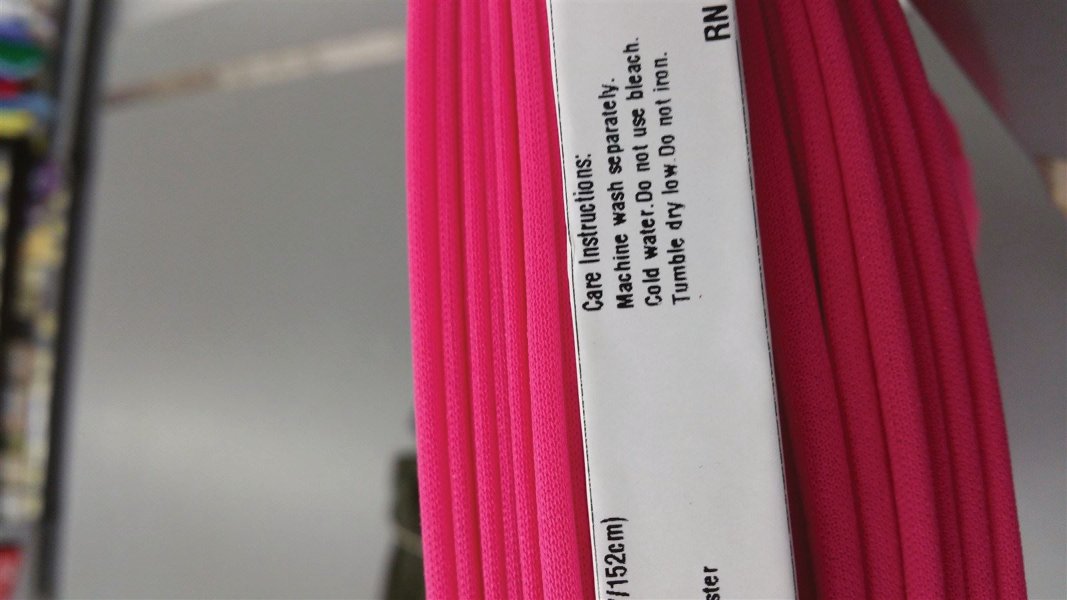 Hello
It has been a little while since I've updated what's new and exciting. 
I do have a few fires in the oven burning for myself. I'm very excited I've been writing more, I have submitted stories to a few magazines on various topics. Telling it like I see it. Getting my feet in the ground to exploring the many facets of Maria. Starting my passion for writing has been amazing. So many people will get to enjoy my work.  Learning as I go gathering education and information from the various reslures available to beginning writers. So many sites willing to pay writers for stories their readers enjoy. I'm learning to describe characters in detail from the soft brown hair on a handsome strangers head, to the curves of his collar bones that reveals his chest rippled chest with lead to his abs that peek through his shirt as it had been painted on him. 
This is an excerpt from a story I've written about a man that caught my eye. He has no idea the thousands of thoughts that occur in my mind when I have the pleasure of just a glance of him. 
My writing along with my line of scarves which I will market as Wide Wraps are works in progress. 
This is a journey you will want to take with me. There never a dull moment at this time in my life. I'm enjoying the feeling of accomplishment and my motivation for Success. Feels good
/